Blood oranges are grown in the volcanic atmosphere of Mount Etna in Sicily, and like all citrus fruits, blood oranges contain vitamin C.  These citrus fruits have antioxidant properties, due to the presence of anthocyanins. Antioxidants help to protect cells from potential free radical damage which can be influenced by environmental factors such as sun exposure and pollution.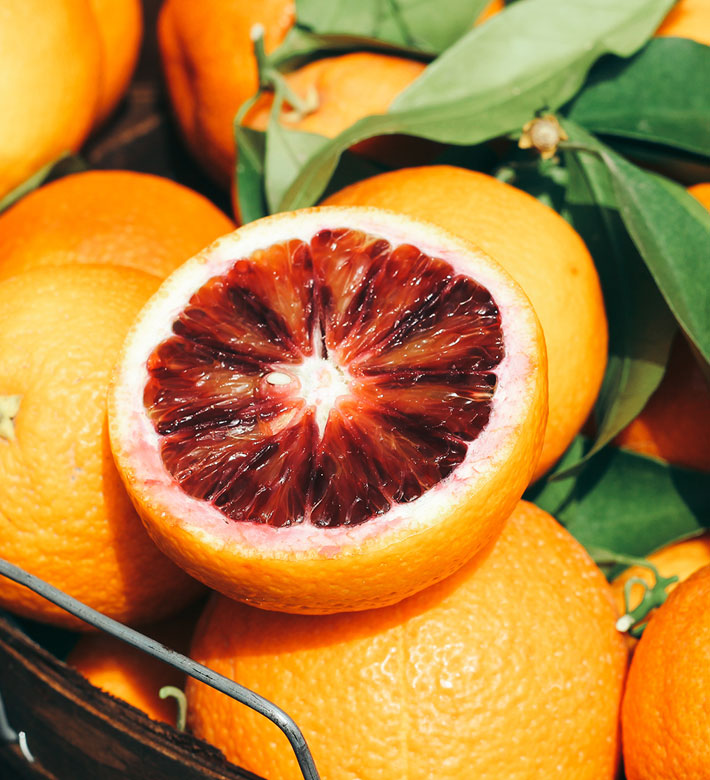 KEY BENEFITS
Antioxidant Support
Rich in antioxidants such as vitamin C and anthocyanins. Vitamin C supports the formation of collagen and healthy skin.
Ruby Red Colour
Blood oranges differ from their orange-coloured relatives; they have a hint of raspberry flavour and a deep red flesh. The red colour of blood orange is due to the high levels of anthocyanins they contain.
The information provided in reference to this ingredient is general in nature and provided as information only. Any product specific therapeutic claims for this ingredient are linked to specific dosage requirements based on evidence of traditional or scientific nature.
This medicine may not be right for you. Read the warnings before purchase, which can be found on the label. If symptoms worsen or change unexpectedly, talk to your healthcare professional. Follow the directions for use. Supplements can only be of assistance if dietary intake is inadequate.